Tonight at sundown begins the first "Prayfest at the Cafe" for 2008. Our particular concern is for the Council of the Diocese of Virginia, though there are certainly some other major "happenings" over the next 48 Hours including the consecration of a new bishop for the Diocese of South Carolina.
We thought we'd begin tonight with some worship and some prayers from the Evening Prayer liturgy found in the Book of Common Prayer (1662).
Dearly beloved [brethren],
the Scripture moveth us in sundry places to acknowledge
and confess our manifold sins and wickedness;
and that we should not dissemble nor cloak them before
the face of almighty God our heavenly Father;
but confess them with an humble, lowly, penitent and
obedient heart;
to the end that we may obtain forgiveness of the same
by his infinite goodness and mercy.
And although we ought at all times humbly to acknowledge
our sins before God;
yet ought we most chiefly so to do,
when we assemble and meet together
to render thanks for the great benefits that we have
received at his hands,
to set forth his most worthy praise,
to hear his most holy word,
and to ask those things which are requisite and necessary,
as well for the body as the soul.
Wherefore I pray and beseech you,
as many as are here present,
to accompany me with a pure heart, and humble voice,
unto the throne of the heavenly grace, saying
Almighty and most merciful Father,
we have erred, and strayed from thy ways like lost sheep.
We have followed too much the devices and desires
of our own hearts.
We have offended against thy holy laws.
We have left undone those things
which we ought to have done;
and we have done those things
which we ought not to have done;
and there is no health in us.
But thou, O Lord, have mercy upon us, miserable offenders.
Spare thou them, O God, which confess their faults.
Restore thou them that are penitent;
according to thy promises declared unto mankind
in Christ Jesu our Lord.
And grant, O most merciful Father, for his sake,
that we may hereafter live a godly, righteous, and sober life,
to the glory of thy holy name.
Amen.
Grant, we beseech thee, merciful Lord,
to thy faithful people pardon and peace,
that they may be cleansed from all their sins,
and serve thee with a quiet mind;
through Jesus Christ our Lord.
Amen.
Our Father, which art in heaven,
hallowed be thy name;
thy kingdom come;
thy will be done,
in earth as it is in heaven.
Give us this day our daily bread.
And forgive us our trespasses,
as we forgive them that trespass against us.
And lead us not into temptation;
but deliver us from evil.
For thine is the kingdom,
the power and the glory,
for ever and ever.
Amen.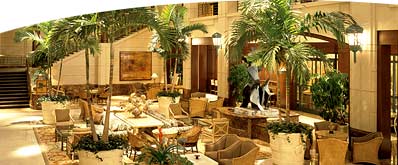 O Lord, open thou our lips
and our mouth shall shew forth thy praise.
O God, make speed to save us.
O Lord, make haste to help us.
Glory be to the Father, and to the Son,
and to the Holy Ghost;
as it was in the beginning, is now, and ever shall be,
world without end. Amen.
Praise ye the Lord.
The Lord's name be praised.
Glory be to the Father, and to the Son :
and to the Holy Ghost;
as it was in the beginning, is now, and ever shall be :
world without end. Amen.
First Reading: Ecclesiasticus 39.1-10
But he that giveth his mind to the law of the most High, and is occupied in the meditation thereof, will seek out the wisdom of all the ancient, and be occupied in prophecies.
He will keep the sayings of the renowned men: and where subtil parables are, he will be there also.
He will seek out the secrets of grave sentences, and be conversant in dark parables.
He shall serve among great men, and appear before princes: he will travel through strange countries; for he hath tried the good and the evil among men.
He will give his heart to resort early to the Lord that made him, and will pray before the most High, and will open his mouth in prayer, and make supplication for his sins.
When the great Lord will, he shall be filled with the spirit of understanding: he shall pour out wise sentences, and give thanks unto the Lord in his prayer.
He shall direct his counsel and knowledge, and in his secrets shall he meditate.
He shall shew forth that which he hath learned, and shall glory in the law of the covenant of the Lord.
Many shall commend his understanding; and so long as the world endureth, it shall not be blotted out; his memorial shall not depart away, and his name shall live from generation to generation.
Nations shall shew forth his wisdom, and the congregation shall declare his praise.
Second Reading: Colossians 1.24 - 2.7
Who now rejoice in my sufferings for you, and fill up that which is behind of the afflictions of Christ in my flesh for his body's sake, which is the church:
Whereof I am made a minister, according to the dispensation of God which is given to me for you, to fulfil the word of God;
Even the mystery which hath been hid from ages and from generations, but now is made manifest to his saints:
To whom God would make known what is the riches of the glory of this mystery among the Gentiles; which is Christ in you, the hope of glory:
Whom we preach, warning every man, and teaching every man in all wisdom; that we may present every man perfect in Christ Jesus:
Whereunto I also labour, striving according to his working, which worketh in me mightily.
For I would that ye knew what great conflict I have for you, and for them at Laodicea, and for as many as have not seen my face in the flesh;
That their hearts might be comforted, being knit together in love, and unto all riches of the full assurance of understanding, to the acknowledgement of the mystery of God, and of the Father, and of Christ;
In whom are hid all the treasures of wisdom and knowledge.
And this I say, lest any man should beguile you with enticing words.
For though I be absent in the flesh, yet am I with you in the spirit, joying and beholding your order, and the stedfastness of your faith in Christ.
As ye have therefore received Christ Jesus the Lord, so walk ye in him:
Rooted and built up in him, and stablished in the faith, as ye have been taught, abounding therein with thanksgiving.
The Collect of the Day
O God, who, through the preaching of the blessed Apostle Saint Paul, hast caused the light of the Gospel to shine throughout the world; Grant, we beseech thee, that we, having his wonderful conversion in remembrance, may shew forth our thankfulness unto thee for the same, by following the holy doctrine which he taught; through Jesus Christ our Lord.
The grace of our Lord Jesus Christ,
and the love of God,
and the fellowship of the Holy Ghost,
be with us all evermore.
Amen.