Kevin at
Anglican TV
has posted a "flashback" to 1991 and his first computer (a Radio Shack Tandy - the less said about that the better, in our family we referred to the first Radio Shack commputer as the the
Trash80
and never went back). He asks us to tell us about our first computer.
So we got to thinking over here at our table as we are sitting drinking our chai and looking out a remarkably beautiful day in DC that the first computer we worked on at home was this
one
. Here's the story:
The screen was black with green letters (no graphics!) as I recall (or something like that) - when the amber version came out it was considered cool, well at least to the geeks.
My brother (Capt. Methodist) took the Apple II with him to Oregon State (heard stories that when he'd take it to a repair shop the techies would take the Apple II in the backroom and everyone would gather around as they opened it up to look at the now-historic board - maybe
Steve Jobs
or the
Great Woz
had done this one himself!) and so the
Apple IIe
was introduced into our household.
I typed my senior thesis in college on the
Apple IIe
using
BankStreetWriter
, but only after my father had to practically hide the electric typewriter from me. I was a virtual Luddite in those days, having watched one-too-many episodes of
Star Trek
and sure that the computers were going to take over the planet and dehumanize humankind (I was studying for my BFA in Creative Writing). I am forever grateful to my father for not giving up on me (in so many ways), but especially at this moment when I found out that I too - the artist one of the family - had been born with a Geek gene (though memorizing Star Trek episodes might have been a clue).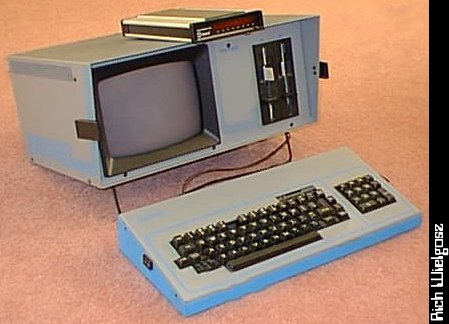 Since I was now on the AppleIIe 24/7, Dad went out and got himself a
Kaypro
, using
WordStar
as the word processor. It was the first "portable" computer I'd ever seen, real nifty. But I was still in my "BankStreetWriter" days and the thought of figuring out the massive codes of WordStar seemed daunting. I kept my distance.
From the Apple IIe I entered the world and remember having to learn the early version of the U.S. Senate computers, which were box-like terminals where the user had to type in mounds of code just to get one sentence out. By that time we were working on the 1986 Tax Reform Bill and some new international trade agreement legislation (it's all a blur now), and I was about ready to throw that terminal out the window, only I would have had to barge into
Josh's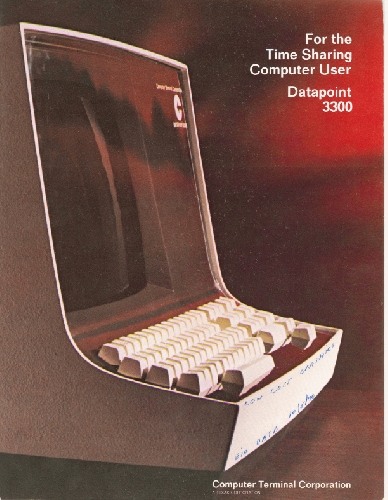 office to get to the window since my desk at that time was outside his door. I can still remember fighting with that Senate terminal and typing up a memo for Josh which would be eventually a speech the Finance chairman would give on the floor. At one point, I had mistakenly typed two "oo"'s instead of two "ee"'s and when I handed the draft speech to Josh and went back to my desk I heard howls of laughter pouring out of his office as he read something like "the 1986 International Trade Agreement bill was
doomed
..." not "deemed." That may have been a good moment to haul the terminal out the window, but I'm afraid Josh may have thrown me out with it - if he didn't have such a good sense of humor.
By the time I returned to the U.S. Senate in the 1990s,
Windows 3.1
had been introduced. I had spent the intervening years on IBM clones using
WordStar
(yes, finally learned it) and then the beloved
WordPerfect
. But now the Windows Revolution was underway and Apple had gone loopy and fired
Steve Jobs
. It was at this point that I heard about the
Internet
.
Return to Apple at home with the PowerMac in the later-90's, which was often rather frustrating and at the office we were knee deep in Dell, first Windows 95, then 98, now 2000 (so far Vista has been kept at bay). Yahoo.
But the early Apple doctrination would finally prove successful when Apple came back to its senses and
Steve Jobs
returned to his post. We have now returned full circle as well (though continue to be bilingual as the office continues madly content with the
World of Gates
&
Company
). We continue to beam happily at the
MacMini
and the
PowerBook G4
(as well as our
iPod
)- and wonder what will happen next? And yes, perhaps computers have taken over the world, just as
Star Trek
said it would. But our Luddite days are over and
all is well
.