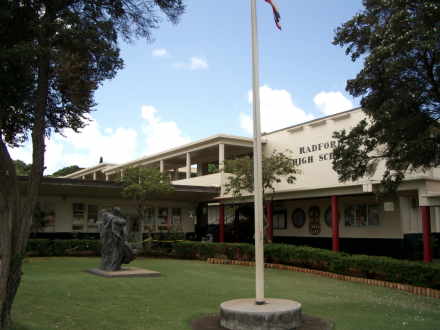 As some of you may know, I graduated from Radford High School, Honolulu, Hawaii. I had a great time in High School, a place that became a real community to me during the four years I lived in Hawaii. I loved Hawaii - and still do, even now. I made some great friendships there and those friendships continue after several decades.
Each year we have a reunion (with the "big years" back in Hawaii). We have them all over the country since so many of us are scattered all over not on the country, but the world (Radford is located next to Pearl Harbor and Hickum Air Force Base and when I was at Radford, everyone from those two bases went to Radford). This year I missed the Dallas Reunion because I was in Columbus for General Convention.
But each fall, we have a sort of "YaYa Weekend" and friends again fly in from all over the country for a fun weekend. Last year we went to Manhattan and it was a blast. This year we were back in DC.
Here are a few photos - highlight this year was attempting to explain the Episcopal Church Crisis ("didn't we read about that in the paper or something - what's an Anglican?"). Very humbling and very good for the soul. Since I know they planned to visit this blog, I've put up a couple of picture from last night - just a few, including BabyBlue.
What does this say?
In these uncertain times, being the crisis in the church or the war or our uncertain future - it's always good to have friends, and friends that have stood the test of time.
Aloha ke akua. Hawaii pono'i.